Mrs. And Mr. Wyman Clark Support GAC for Over 50 Years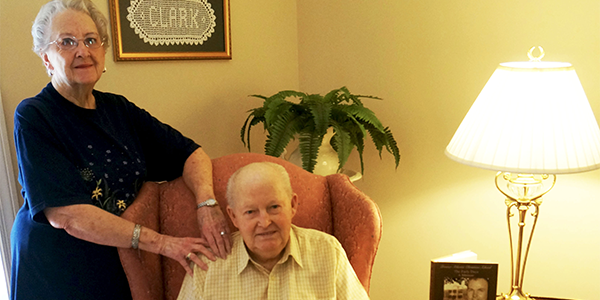 Mr. and Mrs. Clark were born have lived their entire lives in Stockbridge, Georgia. They are Church of Christ members, and that is how they first heard of Greater Atlanta Christian School. Mary Frances worked for Bellsouth, and Mr. Wyman was a lineman for Georgia Power at the time, eventually retiring from that organization. In the mid-1960's, the couple met Jesse Long, GAC's first President, when he went from church-to- church to ask for financial support from various congregations for the new Christian school that was to be built. The Clarks no longer travel much due to their age, but they still keep up with GAC through friends, our GAC Magazine, and through our conversations. Mr. and Mrs. Clark never had a child, yet they are still so passionate about GAC, that they named our school as one of the beneficiaries in their will. Mr. and Mrs. Clark have been long-time Legacy Society members, and we are truly grateful for all that they keep blessing us with from the very beginning of GAC's existence.
During our visit, we had a lovely conversation with many memories to mention:
"I believe that the first time we learned about GAC was a Sunday afternoon, and Jesse had a meeting at the land where the school is today. They had just purchased the property, and only a big white house stood there. There were so many people that you were good to even find a place to park. Another time, one of the ladies who worked for me (at the Chamblee Church of Christ) came with us. At that time, they held the meeting at the Druid Hills Church of Christ, near Ponce De Leon - I still like to go there every year to see the azaleas. We went to the meeting during our lunch hour and she ended up supporting the cause. She got to see the school being built before she passed away. Joe Casey really worked hard with all of us on the campus while it was being built; see…we all did the actual work too, not just donated our money. After the gymnasium was built where they played basketball (the Bradford Gymnasium today) that also had offices at the time, we donated a bench too. It was almost like a big family back then. My best friend, Liz Copeland, was the nurse at the time at GAC (my Granddaddy baptized her).
LACE (Ladies Association for Christian Education, now GPA) was another area where I volunteered after the school was built. I am a lifetime member of LACE, and I always donated to the Frog Hollow. In fact, my mirror here in the bathroom today is still from one of the Frog Hollow sales. People were passionate about the school here in Stockbridge, so women would make cupcakes and other sweets and sell them to raise money for GAC. We visited a lot of churches during those days, and they all knew about GAC back then; the school was well known in the area.
We just loved GAC and Jesse Long. See, he always had a big meeting for the Board Members at the beginning of the fall. Wyman always loved raising azaleas, and he always gave a huge bouquet to Jesse for his meeting, and Jesse proudly displayed that flower arrangement at the foyer when people first came in to the "white house", where he lived at the time. Every year Jesse was looking forward to that huge bouquet, and I think he ended up growing some of his own azalea bushes too.
We still know many people whom we met at GAC. Of course, we know David Fincher really well, and we also knew his father, H. A. Fincher, who was a pastor at Eastpoint Church of Christ. Ben Born is going to church with us, who just retired not long ago from GAC. We've known him since America was discovered. We just saw Charles and Debbie Gilbert at church last week, who worked with GAC maintenance for decades. My aunt and uncle, Mr. and Mrs. W. C. Sanders, were also instrumental in the growth of the school; their children went there too. Our great nieces are still working at GAC, Amanda McMaster and her sister Melanie Joseph, and their children are GAC students. There are so many more names to mention. It has been 50 years after all, and it helped that I drove the school bus when Charlotte couldn't make it.
At some point, GAC had a school location for a while here in McDonough, and it was called Meadowcreek Academy, just down from the McDonough Church of Christ. We just saw it this Saturday as we drove by (today it is called ELKA; Eagle Landing Christian Academy). The kids just loved the school just as much as the adults did.
It is very important that GAC will be there for the future generations. Children need good Christian education. The public schools cannot teach how to be good Christian individuals; they are not allowed to talk about Christianity or religion. People are losing their faith. Back when we were kids, we studied from the Bible in the classrooms. Teachers were able to discipline the students if they needed to, but now they cannot do either in public schools. We are so glad to see that students can get financial aid at GAC. I worked for some of the families and know that they often worked more than one job just to pay for the tuition; that is why we loved that they were wearing uniforms. Those children look so neat, and it brings them to the same level no matter their wealth or lack of it.
My favorite memory of GAC, I guess, is seeing it materialize and being built after all of that fundraising. GAC reached its 50th Anniversary, and I am really proud of Jesse and everyone who was dreaming of a quality Christian school. They didn't only dream of it, but they made it happen. There have been some wonderful memories; GAC has been a blessing to many children and also to us. I always said that as long as GAC is remaining a Christian educational environment, I will support the school for the rest of my life. I am 87 years-old and Wyman is 94. "
Contact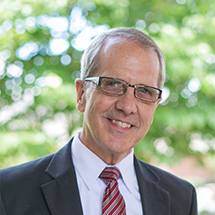 Dr. David Fincher
Chancellor
770-243-2202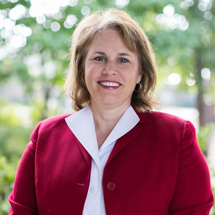 Katherine White
Vice President of Advancement
770-243-2206